Chefs For Seniors is based in Madison, WI!
Madison | Middleton | Sun Prairie | Verona | Fitchburg | McFarland | DeForest | Waunakee | Stoughton | Cottage Grove
Our chefs are fully-vetted and licensed. Meet just some of our amazing chefs in the Madison area below!
I am currently a certified Culinary Student of honors with numeral years experience in the restaurant industry, also a previous employee of Saint Mary's Hospital. Longing to extend my knowledge about food and nutrition I'm always working to better my skill sets and strive that extra mile to make the world a less hungry place. My home and heart begins in the kitchen; from a young age I learned the secrets in bread baking and home remedies from my grandma whom ultimately inspired me into this career. I am a passionate, driven, and friendly person, loving every day I get to present a smile or meal to someone in need of it.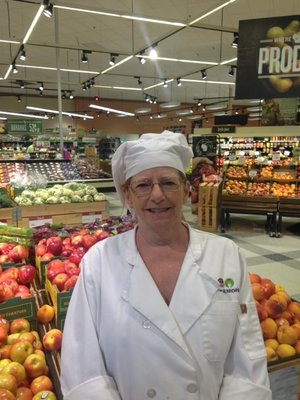 Chef Sina Sundby graduated from the Culinary Program at MATC in 1983. She has since worked in various food jobs from cooking 3000 meals a day at UW Hospital to recipe testing for Kraft Oscar Mayer. Her passion for food is prevalent in all her endeavors. She loves to cook for seniors and takes everything from grocery shopping to individualizing the menus with great pride and lots of fun.
After dedicating the last 8 years to her husband and youngsters with catering on the side, Lissa is ready to fully share her love and passion for food with Chef for Seniors. Concluding Culinary School in the late 90's she is anxious to create specialized dishes for all palettes.
Madison-Inspired Dishes
We always draw inspiration from local ingredients and cultures for our menus.